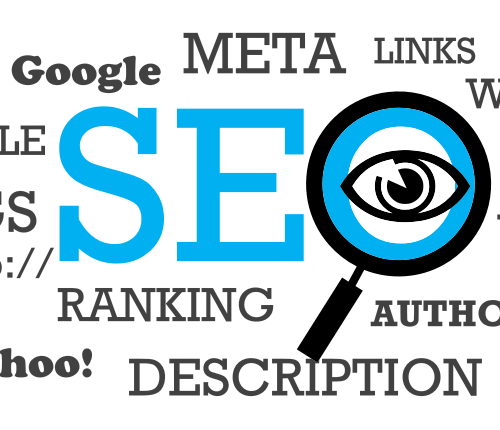 Other Related Services & Information
SEO Yorkshire (Search Engine Optimisation)
SEO Yorkshire (Search Engine Optimisation) from local Yorkshire-based SEO professionals Simulant Systems. Now providing SEO packages for businesses to help improve their website rankings... Simulant are Yorkshire SEO (Search Engine Optimisation) experts and are located in the historic city of York. We have been helping to promote Yorkshire businesses online for over 10 years with high quality white-hat SEO and backlink building. We provide onpage and offpage Yorkshire SEO which starts out with a full website review and audit to plan what code updates and website changes we will make to your website. This is our targetted Yorkshire SEO package. We the move on to adjust and clean up your website code for SEO purposes, make onpage modifications to help improve your search engine rankings as well as checking your social network profiles and providing link building. We can also provide Yorkshire hosting and serverside optimisations to further improve local Yorkshire SEO. We know the area and can relate to Yorkshire businesses being one ourselves, we only provide online marketing for businesses in Yorkshire so only focus our efforts on right audience with the correct keyphrases for our local area.
Why Local Yorkshire SEO Is Better?
Using a Yorkshire SEO provider gives you an advantage with your internet marketing campaign. Not only can you book one of our team for onsite callout SEO support consultations but we have the tools, business links in the area and Yorkshire online marketing to help your business rank higher. Google now promotes local search results and is favouring websites hosted locally with fresh and relevant content. As part of our Yorkshire SEO service Simulant can provide reports on your keyphrases, competition, rankings, backlinks and areas of SEO to improve on.
Having a great website is not enough, what matters is being seen and this is all to do with your Google search engine ranking. SEO York with Hosting York can help you optimise your current website or create a new site with York SEO built in from the start to help you be found for the keyphrases you wish to target.
Unlike many other companies offering SEO, we don't charge a large one-off payment that gets your website higher on Google only short-term. We are not aiming to earn a quick few quid! We work with our clients month-by-month and for as long as needed offering SEO tips, marketing campaigns, social networking integration and constant email support. Not only are we offering general website SEO techniques, but we are also based locally in York, right in the centre and therefore know our local area and which sites in our York online network can get you the best results.
Website Search Engine Optimisation is always ongoing and there are no cheats or tricks into fooling Google and other Search Providers to list your site at the top. Companies aiming to fool or trick search engines will no doubt be untrustworthy to deal with, so we prefer to work with companies providing an honest service! We work with you to keep your site moving forward and simply help the search engines see the potential and services your business offers.
York SEO Package
We can provide the following York SEO services and options throughout the local area:
Customising your existing site to enable a better Search Engine position
Checking your website code to make sure search engine algorithms can crawl your site and present you to the target demographic
Cleaning up and improving code - fixing website issues / adjusting current code to avoid further problems and help meet web standards.
Planning out an online marketing strategy and working through it with you month by month
Design, create and build a brand new SEO compliant website if required
Help setting up social media networks like blogger.com, Facebook and Twitter in just the right way and integrating them correctly with you website. We'll give you the best tips and tricks to ensure maximum impact.
Set up of Google advertising, map listings and using Google tools to give you an advantage with their search engine results
Setting up mailing list campaigns and help reciprocal link building with other sites
Adding tracking tools so you can monitor response, clicks and conversions
We are happy to improve SEO wherever you are located, but for our York clients specifically we can give you a further advantage. We are proud to promote the York area and wider Yorkshire region and have websites which we can include your site on to allow you to become part of a larger network of York and Yorkshire related content we already submit to online.
York SEO Prices and Website Review
We offer a very simple York SEO and maintenance price plan. Our most popular SEO website maintenance and support package is just £16.50 per month plus an initial £50 website review charge, we are also more than happy to match or beat any prices you may currently pay. A range of one-off York SEO booster packages are also available.
For more information on our York Search Engine Optimisation services please use the Contact link to get in touch.
You can also Register an Account with Hosting York or sign up for services in our Client Area.