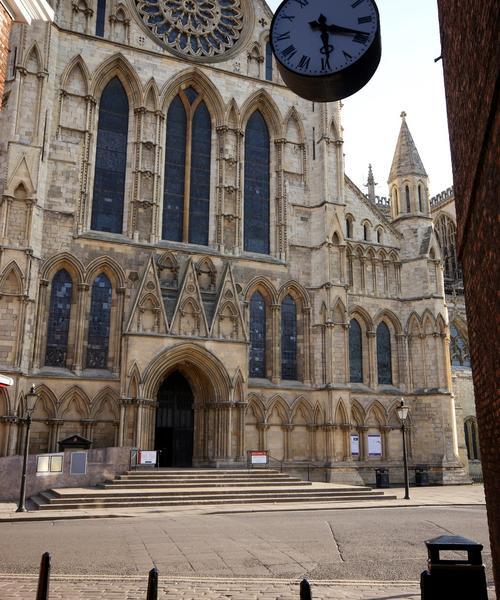 Other Yorkshire Areas Covered
Simulant hosting York offering Web Design, SEO Hosting & Telecoms
York web design & York SEO Hosting (Search Engine Optimisation) from Simulant hosting York, we also provide Online/Digital Marketing in York as well as being a York-based ISP (Internet Service Provider).
Simulant hosting York design websites, host existing websites and fix or complete unfinished website for businesses in York. We only focus on promoting businesses in the York and Yorkshire area through York SEO, internet marketing and online advertising. We are local and always at hand to support our clients and give a superior service extending also to include IT Callout Support, phone landlines, broadband and PC Office / Network and WiFi Installations. If you're tired of internet jargon and large company 'call centres' with overpriced products - or you'd just like your domains, hosting, email and website all in one place - then register your free account with Simulant hosting York - we'll take care of the rest!
York Web Hosting
If you're business is based in the York area why not use our York Web Hosting service. Our York web hosting service means your website, emails and online files are stored on servers in York. We don't use any third party resellers or accounts from GoDaddy, 1&1 or other large American-based companies. When you host your website with Simulant you are using a York-based company with York-based servers. Not only are you helping your website ranking due to Google recognising and prefer locally based websites, but you're also helping your local economy. Many of our competitors claim to be a York hosting company but simply rent their servers from larger Data centres abroad or in bigger UK based cities. The impact of this is if there is a problem with those foreign Data Centres or loss of your files, support can take longer due to different time zones and the staff helping you at the other end often don't care about York and our regional culture and interests as well as having no understanding of the local area. Furthermore you're helping other economies and businesses in other parts of the world rather than the economy your own business has to survive within. We are all used to campaigns to use local fruit and vegetables or locally made products, yet many businesses forget to apply this also to their website. With Simulant web hosting in Yorkshire you can proudly state on your website or advertising that you use "local suppliers" across the board, including your website also.

York Website Management & Maintenance
Is your business spending too much on domains, hosting and website design updates? Why not move to Simulant York hosting (our servers are located in the York area) - save money, get local support and keep everything in one place in your Simulant account.

Our Simulant Membership Package transfers your current site to our servers cutting your costs and improving your website performance.
Website transfers, continued support, hosting, domain admin & alterations are included at no extra cost.
York Web Design
Simulant Systems Ltd have our offices based in York city centre. Our York website design company is ideally located to provide hosting, support and advice to businesses in York. We can help create your website the way you want it. If you're starting up your own business, wanting to expand or just wanting help with your current website then we are the perfect choice. Simulant hosting of York can offer a range of services including:
Mailing Lists & Marketing
Google Plus, Adwords, Analytics & Places Setup
Simulant hosting Yorkshire offer a complete range of Simulant hosting York Web Design & SEO Online Marketing and IT Services including:
SEO York
Website Design York
York Website and Email Hosting
York Business Photography & Promo Video
York Mobile Sites, Responsive Design & Smartphone Apps
eCommerce Website Design
Graphic Design, Brochure & Leaflet Printing
York Accommodation Photography
York Video Editing & Movie Promos
Bar, Pub and Restaurant Photography York
York Wifi Installation and Wireless Hotspots
York Social Network Marketing
York Broadband Provider
York Phone Provider & Landline Rental
Computer Recycling York

Please see www.simulant.uk for full details of our products and services offered or contact us for further information.
SEE OUR WEBSITE DESIGN PACKAGES OR ORDER ONLINE
Simulant are passionate about designing websites to help promote York and its local businesses while providing the very best local York hosting and business email.
Since Simulant hosting of York designed my website I have had an unprecedented response for room bookings! I have received many compliments regarding the site, the tourist and visitor information centres even comment on how good it is. I am very proud of it.
Nick Williams - The Galtres Lodge Hotel & Michaels Brasserie, York
For more information on any of the above services please use the Contact link to get in touch.
You can also Register an Account with Simulant hosting York or sign up for services in our Client Area.