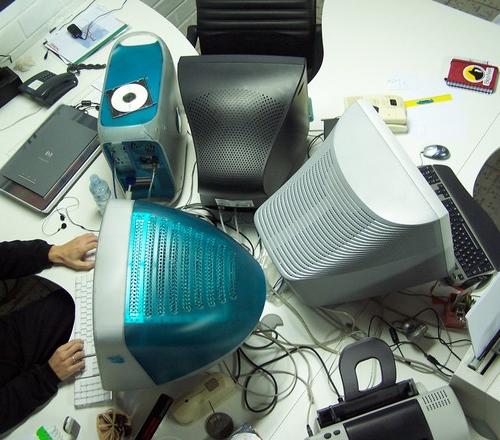 Other Related Services & Information
Hardware, PC & Computer Recycling
Yorkshire Hardware, PC & Computer Recycling
Hardware, PC and Computer Recycling from Hosting Yorkshire. We will collect and recycle your old PCs, Laptops, Computers, Hardware and Peripherals. Whatever types of old hardware you may have, we can collect and recycle your old machines, computer components and used Office Servers or PCs. If you are upgrading your computers and other hardware, or just looking to clear out your storage areas then contact us now. Recycling your computers and used hardware is good for the environment and saves the costs and trouble of disposal.
Office Computer Recycling
Hosting Yorkshire can collect your Office PCs and Computers for recycling. We can safely dispose of old hardware and give your business complete peace of mind, ensuring to destroy all data on hard drives or flash memory and helping to prevent your company from fraud. Old hardware is all wiped completely clean before recycling, disposal or refurbishment.
Hardware or PC Recycling Collection
To arrange a Hardware or PC Recycling collection please email us with details of your unwanted PCs, Computers, Tablets or other devices.