OpenFlops USB Floppy Disk Drive Emulator
OpenFlops is a Floppy Disk Drive USB Emulator with FlashFloppy firmware pre-installed. Suitable for most retro computers that use either internal or external floppy disk drives as a direct replacement or additional drive so you can load games/software from USB flash drive or save data to your memory stick.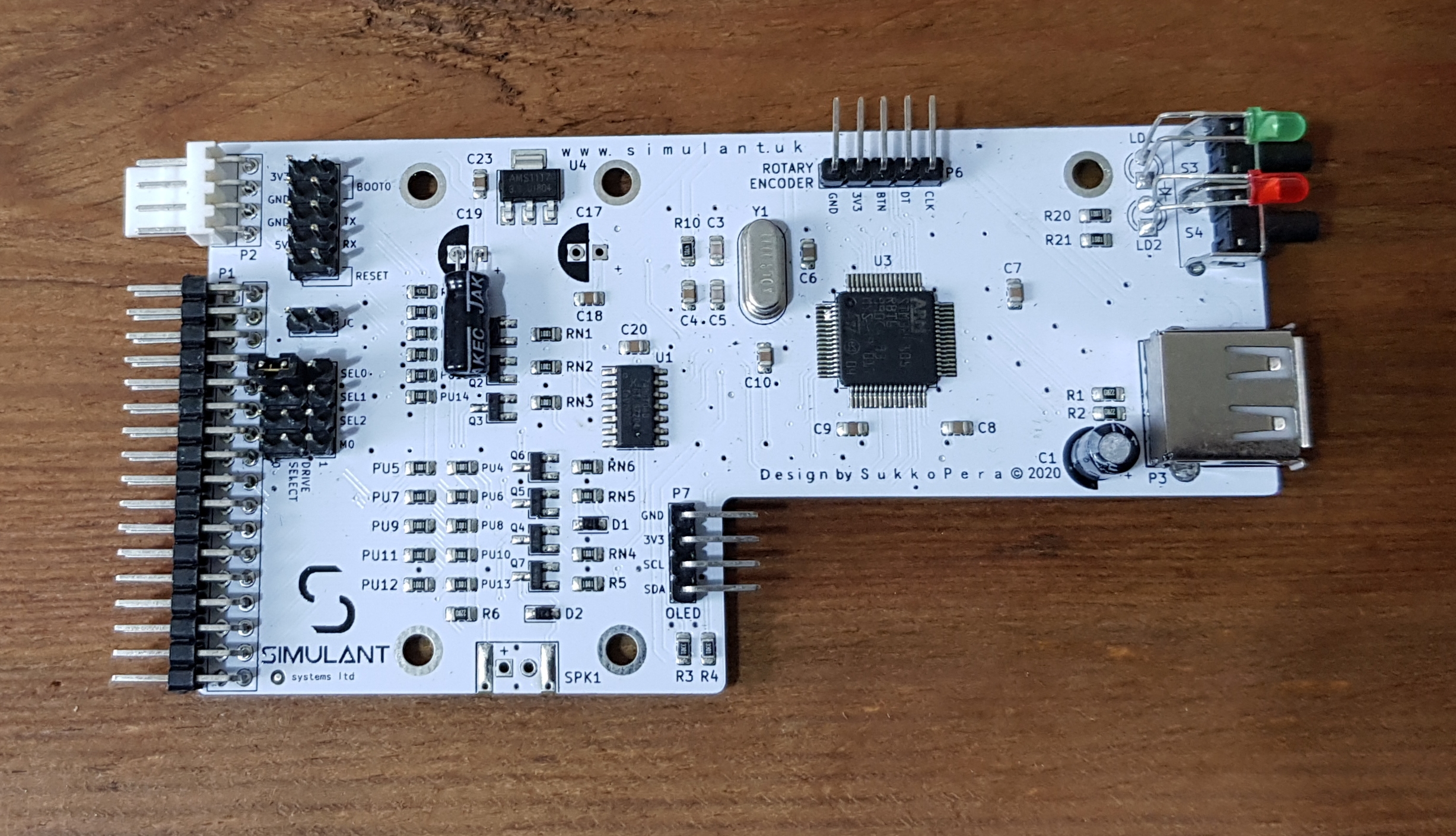 Simulant Systems have been working conjunction with Sukko Pera to officially manufacture and make available the OpenFlops USB Floppy Disk Drive emulator/simulator using high quality components and thicker pcbs than the original Gotek drives use.
For more information on OpenFlops or to order visit: www.simulant.uk/openflops
WHOLESALE/RESELLER RATES AVAILABLE FOR ORDERS OF 10+ UNITS, PLEASE CONTACT FOR MORE INFORMATION.

What is a Floppy Disk Drive USB Emulator? And What is OpenFlops?

OpenFlops is an Open Hardware implementation of a floppy disk emulator - designed to completely replace an original computer floppy disk drive so USB memory can be used instead of floppy disks. The advantage of this is that floppy disk media is ageing and starting to fail, with USB being a more reliable way to save and load data. An OpenFlops drive can also be added in addition to an original Floppy Disk drive as a second or third drive etc, allowing the user to copy from original disk media and make copies and backups to USB. OpenFlops was inspired from the ubiquitous Gotek floppy disk emulator hardware. It is designed to run the FlashFloppy firmware, which gives it several improvements over the original Gotek:
Compatible with most computers including Acorn, Amstrad, Amiga, Apple, Atari, Spectrum, DOS / IBM XT PC, MSX etc etc . Also works with a range of keyboards and synthesisers.
The OpenFlops drive is an improvement on the Gotek design with extra features and easily accessible placement of header pins and connections for popular addons and mods such as OLED display, rotary encoder and "floppy disk noise" speakers.

Fully plug and play and compatible as a complete Gotek upgrade or replacement.
Can be installed on many different platforms
Directly supports a wide range of image formats
Flexible track layout for Raw Sector Images
Supports AutoSwap for games with a large number of disks
Easily accessible pin headers for connection of a i2c display (either OLED or LCD), rotary encoder (including power)
Easily accessible through holes to add external speaker and large solder pads to even mount one directly on to the pcb for floppy drive sounds
USB connector can either be soldered on the board or connected to a pin header
Connected Motor signal
Emulates two drives at the same time (Green LED shows 1st drive disk activity & Red LED shows 2nd drive!)
This is supported already by the OpenFlops drive, with FlashFloppy firmware to add the feature in up-coming firmware release.

Has additional 3.3V, 5V and GND power pins
And hey, it's Open Hardware!
All of this comes in the same form factor (and mounting holes) as the board installed in the original Gotek, hence it can be easily installed in any shell or enclosure designed for it.
Helping To Support The Centre for Computing History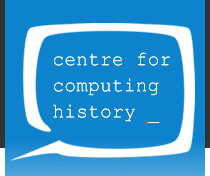 For every OpenFlops drive sold 50p is donated to The Centre for Computing History in Cambridge, United Kingdom. There is an option to donate extra if desired to further help fund their organisation :)

The Centre for Computing History is much more than a museum. Based in Cambridge, it hosts hands-on exhibitions, educational workshops and a wide range of activities and events. Most importantly, it makes the history of computing relevant and fun for all ages!
Visit them here: www.computinghistory.org.uk